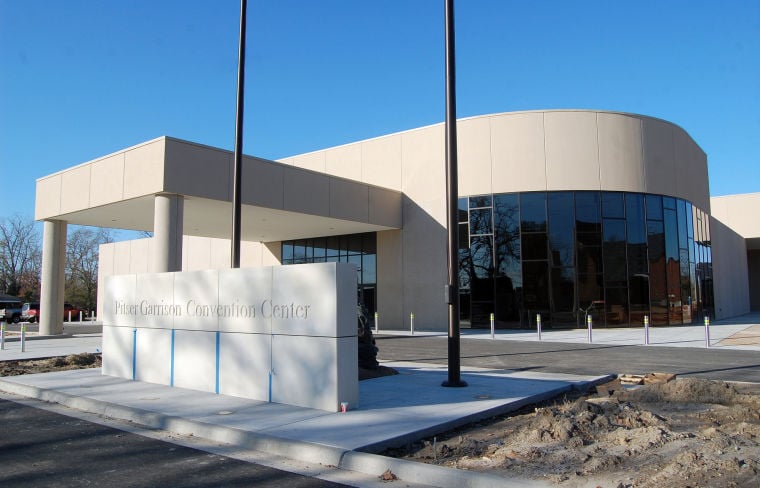 By STEVE KNIGHT/The Lufkin Daily News
Meetings, conventions and sporting events in 2014 accounted for an economic boost to Lufkin of about $840,000 and generated more than $69,000 in sales tax revenue, according to figures released by the Lufkin Convention and Visitors Bureau.
Conventions and meetings alone generated a $291,000 economic impact to Lufkin, and visitors stayed more than 3,700 room nights in Lufkin hotels and motels. The hospitality industry defines a room night as one hotel room occupied for one night.
The largest convention hosted this year was the Texas Forestry Association, as the Lufkin-based organization decided to stay in its hometown for its 100th anniversary. According to LCVB figures, about 525 people participated in the three-day convention, staying for 1,350 room nights.
The $6.8 million city and county officials received from a federal and state grant for construction and renovations at the Pitser Garrison Convention Center appears to be paying off.
The expansion project, funded by the Texas Department of Rural Affairs and the U.S. Department of Housing and Urban Development through the Development Block Disaster Assistance Grant Program, doubles the size of the facility by adding a shelter section to the south side of the existing civic center, with an enlarged lobby and large conference room.
In case of a hurricane or other emergency, the 35,000-square-foot facility is capable of hosting 300 to 350 evacuees for more than a week as a long-term shelter and 600 to 700 evacuees for three days to a week as a short-term shelter. The shelter facility also comes equipped with a full-sized kitchen, showers and laundry facilities.
Tara Watson-Watkins, executive director of the LCVB, said along with the new and upgraded convention facilities, there are other reason groups choose to meet in Lufkin.
"Some of the larger conventions have come here because people locally who are associated with an organization have asked us to go bid for the convention, or they've been somewhere else and want to host it in Lufkin," Watson-Watkins said. "They come to us and from there, we take it and run with it. Whether we've gone and bid on a convention against El Paso, Laredo, Nacogdoches, Tyler or Dallas, or it's been brought to us and we put together the entire event, I think what sets us apart with conventions and the reason we're able to win some of the conventions is that we're a 'one-stop shop.' We take care of every detail from the rental of the equipment to all the food. Other CVBs are not doing that."
Other conventions hosted in Lufkin this year included the East Texas Child Abuse Conference, the Texas County Agricultural Agents Association and the Texas Local Firefighters Pension Educational Conference. Events coming in 2015 include the Conservation Fund Annual Board Meeting, the Angelina College Genealogy Conference and the Texas Big Game Awards.
The investment in reviving downtown Lufkin also appears to be paying off, as groups use The Pines Theater and other downtown venues for meetings and gatherings, Watson-Watkins said. Other groups use facilities at Crown Colony Country Club.
Thad Chambers, Lufkin's economic development director explained that the economic impact of a convention is different than other types of benefits.
"The economic impact helps the hotels of course, but when big conventions come in, it helps all the restaurants," Chambers said. "Many of these people also shop, depending on where they come from and depending on the type of conference. Whether they shop at a chain store or one of our unique stores, they're spending money which is taxable. It's different type of impact when they come here and leave their cash, and we hope they have a good impression of Lufkin and want to come again."
It's all about hotel and motel tax revenue, Watson-Watkins said.
"(The LCVB is) totally funded by hotel/motel tax, so it's all about putting a head in the bed," she said. "But we know that we have to go beyond that. It has to be about the personal touch they get. We want to know that we're aware they're in town, and we want them to feel like we're catering to their every need. We want them to say they want to come back to Lufkin."