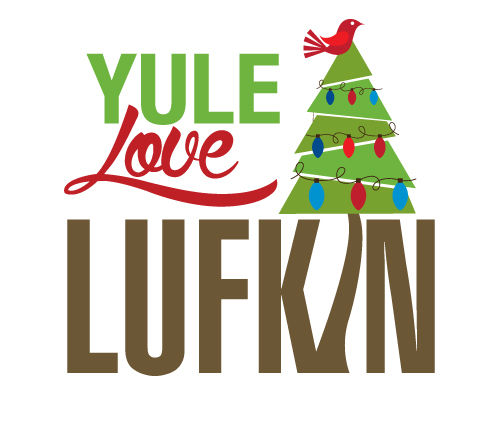 By STEVE KNIGHT/The Lufkin News
The city of Lufkin, the Lufkin Convention and Visitors Bureau and the Pitser Garrison Convention Center are making plans for a new four-day Christmas festival in downtown Lufkin. The inaugural Yule Love Lufkin Festival is scheduled to take place Dec. 18-21.
"We all love welcoming family and friends during the holidays, and Yule Love Lufkin will be a wonderful new tradition that gives families a full weekend of fun holiday activities and shows off everything Lufkin has to offer," said Tara Watson-Watkins, executive director of the Lufkin Convention and Visitors Bureau. "We're getting the word out now so families can make plans, and we want vendors, local organizations and local businesses to get in on the fun too."
Although the Yule Love Lufkin Festival is still in the early planning stages, Watson-Watkins said several activities are already in the works, including a Friday night tree-lighting ceremony, outdoor Christmas movies, an ice-skating rink, a human snow globe for family Christmas photos, breakfast with Santa and a gingerbread-house-building contest, all showcasing the beautiful lighted pavilion outside the Pitser Garrison Convention Center.
"The Convention Center is such a flexible venue, and we're really excited about the chance to showcase the grounds," said Brant Lee, director of the Pitser Garrison Convention Center. "People can walk over to the Museum of East Texas to see the annual Festival of Trees there, and then we'll have all the new events outside. It's going to be a wonderful addition to the holiday season."
Yule Love Lufkin organizers are looking for partners and sponsors and scheduling planning sessions.
Watson-Watkins said she encourages all interested businesses and organizations to get involved early and contribute ideas to help create the premier Christmas festival in East Texas.
"At the Convention and Visitors Bureau, we look at everything from a tourism perspective," she said. "Studies show that most visitors to Lufkin come for leisure, and the majority of those come to visit family or friends or to attend a special event. With Yule Love Lufkin, we're appealing to both of those categories. We would love for every hotel, every restaurant and every store to be filled with visitors, so we're creating a fun, affordable event that will entertain guests of all ages. We want to give families in Lufkin and all the surrounding communities a great reason to stay in town and be the host this holiday season."
For more information about the Lufkin Convention and Visitors Bureau, visit visitlufkin.com or 633-0349 or 633-0359.